Choose a Group! We welcome you!
Men's Breakfast Group the second Saturday Monthly at 9am
Join Pastor Emmanuel & Caleigh
Join Pastor Toney!
Join Pastor Kim & Danielle!
Join Jess!
Kidz Church
Every Sunday morning at 11:00 and Wednesday evening at 7:00pm we offer 412 kids with Pastor Emmanuel and Caleigh as well as our Wednesday evening kidz leadership lead by Tammy! Bring your kids as they worship together, have fun, and hear the Word of God!
We also offer a class for 3-5 year old children, as well as Lil Sprouts nursery for 0-2 each Sunday morning.
Student Ministries
Each Wednesday evening at 7:00 we offer student ministries with Pastor Caleigh and Emmanuel! Join us! Café opens at 6:45pm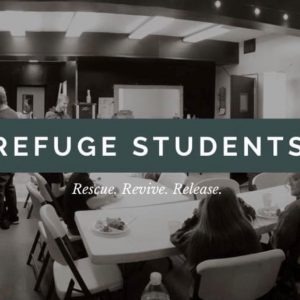 Hands to the Plow Outreach
Every third Saturday of each month our "Hands to the Plow" team works to take the church into the city to bless people. Join us in reaching people outside of the church building!
Sara's Sisters Clothing Closet
The first and third Thursday of each month from 11am until 2pm, our clothing closet is open to bless those in need. Spread the word and feel free to come by the church if there is a need for clothing.
Five Loaves Pantry
5 Loaves Pantry is available the first and third Thursday of each month from 11am-2pm. We simply offer free food for those in need. If you could use the helping hand, come see us! We also offer prayer and guidance in Christ.
Additional Ministries
Daughters of Deborah Women's Ministry
Helping Hands
Contact us for more info about these opportunities!